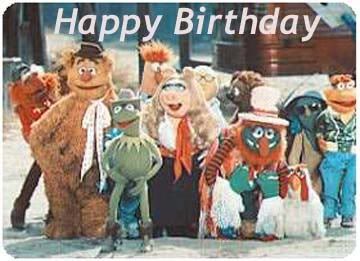 This is me and my friends during a gathering in beautiful downtown Carrboro. We may look a little older now, but you should still be able to recognize some of us.
Friends of Debbie Key appeared on the Internet for the first time on June 1, 2007. It was preceded by "Debbie Key: Murder Victim" which appeared December of 2005.
So far this year has been very encouraging, with three times as many website visits, and more comments than ever before.
In January there was an interview with News 14 Carolina with me, Chris, and Joy, and they decided to keep Chris and Joy. I keep telling myself this is okay, because our story is about Debbie, not me. I'll get my Andy Warhol moment someday.
This year my friends finally succeeded in convincing me to sign up for Facebook, and it wasn't easy for them. Eventually I was assured I wouldn't be attracting the creepy kind of visitors we've all been warned about. Indeed, I was much surprised to find how many people I know are already there. I am fond of the saying, "The friends of my friends are my friends." In Facebbook, this saying has taken on new meaning.
Perhaps the most exciting day for us this year was on March 29, with the news of the sentencing of Mr. Dalzell, and our favorite news reporters wanting to talk to us about it. I don't think we will be forgetting that anytime soon!
Another exciting event happened just a week ago, when Joy and I got to see our friend, John Allore, performing in "Eurydice," a play at the Carrboro ArtsCenter. YAY! That was fun!
This summer I'm looking forward to meeting with the CUE Center for Missing Persons when they have their "On the Road to Remember Tour."
I sure hope we keep those comments coming in, and not the kind I have to delete. Thanks to everyone for your support!